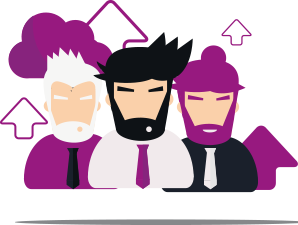 Becoming an OCS inventory partner allows you to sell a performance while being assured at the technical and commercial level by our team.
---
What this partnership brings to you

Stable version
A stable version of OCS inventory will be provided to you every month with the latest improvements and corrections to the application.

Bug processing
The bugs reassembled by you will be treated as a priority by our team in order to ensure you an impeccable service to the close of your customers.

Documentation
A help documentation for the resolution of bug level 1 and 2 will be made available to accompany you during the support.

Quote Simulator
A quotation Simulator will be put at your disposal to allow you to get the best price during your services.

Network
Our team is committed to accompany you throughout the setting up of your network customers.

Preferential rate
Being a partner allows you to benefit from discounts on our OCS inventory services.
Become a partner!
Once a partner, you will have a professional space that allows you to access additional services.